MADE FOR EUROPEAN CAPITAL OF CULTURE STAVANGER 2008

FROM JUNE 24TH

- JULY 2TH 2017,

CAMPINGWOMEN AND THE ROLLING ANGELS WHERE A PART OF VESTFOLDSPILLENE IN NORWAY
They where at the big opening on june 24th. Then they went on tour in Vestfold municipality and visited: Tønsberg Kulturtorget, Åsgårdstrand brygga, Holmestrand Jernbanestasjonenen, Svelvik fossekleiva, Horten vollane and Sandefjord Kirkeparken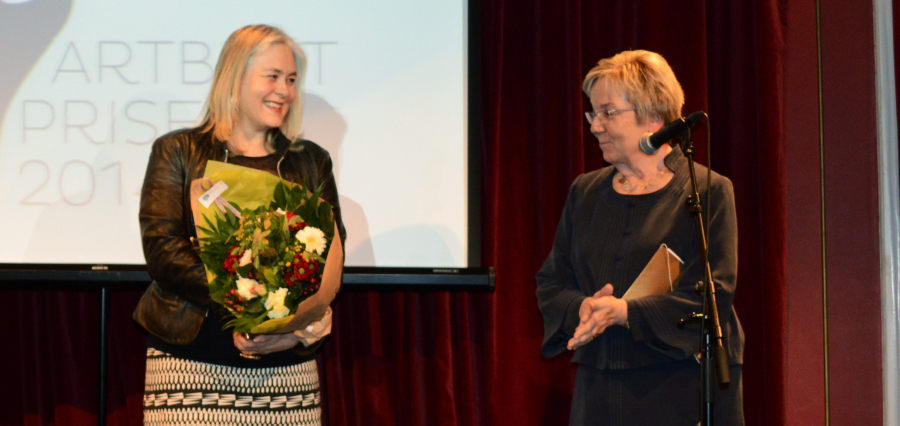 The Artbeat Prize are presented to Marit Benthe Norheim by the Danish Minister of Culture Marianne Jelved
Campingwomen exhibited infront of the Frederiksberg Castle
Campingwomen at Cultural Conference in Mors DK. 22 - 24 august 2013
Campingwomens two days roadtrip from Mygdal in Vendsyssel to Aalborg University in Copenhagen, for the opening of the new Recreate Centre. Where they were exhibited from 29. May -15. June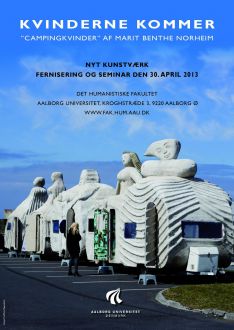 CAMPINGWOMEN ARE MOVING TO AALBORG UNIVERSITY
The Faculty of Humanities at Aalborg University has acquired Camping Women on April 30, 2013. Marit Benthe Norheim will still be in charge of organizing camping trips and exhibitions.
They will have a permanent place on the lawn at Kroghstæde 3, 9000 Aalborg, but they will occasionally be available for exhibitions and displays elsewhere.
"The purchase of Camping Women indicates that the Faculty of Humanities wishes to strengthen the interaction between art and knowledge creation. This is due to the fact that art affects our feelings and experiences and challenges our perceptions, while making us unsure of what we know, and make us think again. All this should be a natural part of the university's practice. "
Lone Dirckinck-Holmfeld
Dekan, The Faculty of Humanities
Churchdays in Aalborg, Denmark 9.-12. may 2013
Campingwomen on there way to Randers Artmuseum, Denmark 10.-26. marts 2013
Two days roadtrip from Mygdal to Aarhus, whit stop in Sæby and Aarhus. On there way to the ship for Iceland
Exhibition "Exile" Silkeborg Bad - Slettnes Fyr, Gamvik, Finnmark, Norway
Music house and the Art Museum Aros in Aarhus. The new art museum Heart in Herning and The Music Theatre in Holstebro in Denmark