PHD SUMMER SCHOOL, AUGUST2023
---
THE AESTHETIC EXPERIENCE AND THE AESTHETICS OF SLOWNESS (2023)
The summer school will explore aesthetic experience and the aesthetics of slowness.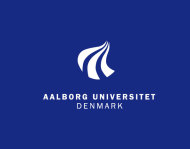 DOCTORAL SCHOOL OF THE HUMANITIES
AT AALBORG UNIVERSITY ARRANGE
PLACE:
HJØRRING, DENMARK
STENSHEDE
MYGDAL, HOUENVEJ 52. 9800 HJØRRING
13.08.2023 KL. 16:00 - 17.08.2023 KL. 16:00
TILMELDINGSFRIST 16.06.2023
The summer school will explore aesthetic experience and the aesthetics of slowness through a number of questions:
Aesthetic Experiences of Slowness: Time, space, materiality, and atmosphere

How artworks afford the experiences of slowness? And how are the participants enacting the experiences of slowness?

What is the individual/group resistance / pleasure/dynamics to get into the mood of slow experience?

How do the participants integrate the experience of slowness to their hyper-networked and busy everyday life?

How does slowness enable a clearer perception of the environmental contexts in which our aesthetic experiences and perceptions of art unfold.

How to reflect the aesthetics experience of slowness in the PhDs thesis-work?
LECTURERS:
Visual artist, Marit Benthe Norheim: www.norheim.dk, www.life-boats.com
Sculptor Claus Ørntoft: www.orntoft.dk
Adjunct professor, Else Marie Bukdahl, Department of Communication, Aalborg University and former Rector the Danish Royal Art Academy
Professor, Lone Dirckinck-Holmfeld, Department of Communication and Psychology, Aalborg University
Professor, Richard Shusterman, Dorothy F. Schmidt Eminent Scholar in the Humanities and Professor of Philosophy at Florida Atlantic University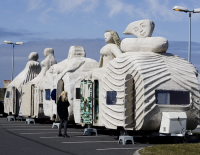 The summer school will explore aesthetic experience and the aesthetics of slowness. We will combine reading and lectures in aesthetic philosophy and learning theory with a temporally extended, full-bodied aesthetic experience of interacting with works of art by traveling with and in them as they move slowly through an aesthetically attractive countryside in North Jutland. The course will be interdisciplinary, combining perspectives of artists, art critics, philosophy, and theories of learning and human-computer interaction.
Contemporary culture, through the powerful impact of new technologies and economic incentives, has increasingly emphasized the value of speed. We want not only our machines but also our human performances to function more quickly and efficiently. We expect faster results and rhythms in our daily life, and we grow impatient with things that take more time. Fast food is now ubiquitous, and its unsatisfactory aesthetic qualities have stimulated a response of resistance, such as the slow food movement.
Our ability to savor art in a slow and deep manner is increasingly threatened in a lifeworld that always privileges speed. At the same time, the design of human computer interaction and digital services demand a much deeper insight into the aesthetics of experience. Aesthetic experience has traditionally found its value in a fullness and wholeness that calls for extended attention that requires taking one's time.
We will combine reading and lectures in aesthetic philosophy and learning theory with a temporally extended, full-bodied aesthetic experience of interacting with works of art by traveling with and in them as they move slowly through an aesthetically attractive countryside in North Jutland. The course will be interdisciplinary, combining perspectives of artists, art critics, philosophy, and theories of learning and human-computer interaction.
German philosophers of art distinguish between two forms of experience. On the one hand, there is Erfahrung that requires taking time and that is characterized by development and movement towards wholeness and completion of meaning and form. The word contains the verb form of "fahren" which means travel and thus implies taking time. In contrast, there is Erlebnis, that is a more sudden and sensational experience, something that is simply lived through. The summer school will focus on aesthetic experience in the sense of Erfahrung and will take the idea of travel literally by involving travel with and in selected artworks.
07.11.2022
EXHIBITION, BOOK RELEASE AND CONCERT
02.09 - 31.10.2022
CAMPINGWOMEN EXHIBITED IN RUNGSTEDLUND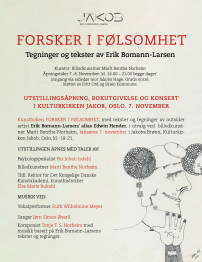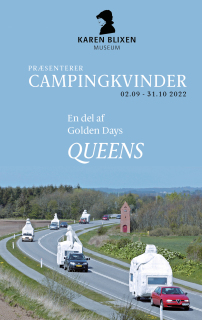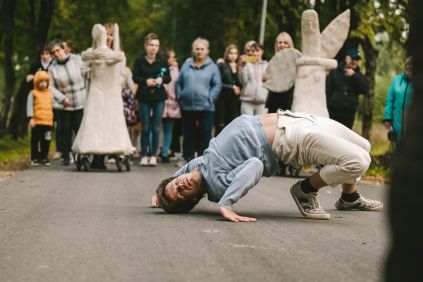 september 2021 - november 2022
ROLLING ANGELS FOR EUROPEAN CAPITAL OF CULTURE KAUNAS 2022, LITHUANIAN



Rolling Angels is in Linksmakalnis where they will travel around the area and visit and occupy squares and towns, where they will tell the locals and guests angel stories and help warm Linksmakalnis up to Kaunus 2022.
9. MAY 2020 - ROLLING ANGELS PERFORMANCE
Mit sicherem Abstand [At a Safe Distance]. An art action on both sides of the Dresdner Elbufer on May 8
KUNSTHAUS DRESDEN - Press release 06/05-2020
The art performance taking place on Saturday, May 9, from 2 to 4 p.m. on the Elbufer on both sides of the Elbe River in Dresden, centers on the showing appreciation for 75 years of peace and commemorating the anniversary of the end of the Second World War and thus of the National Socialist period in Dresden.
The performance with 17 rolling angel sculptures made of white concrete by the Norwegian-Danish artist Marit Benthe Norheim with music by composer Geir Johnson will be presented under the title ROLLING ANGELS. Mit sicherem Abstand simultaneously on both banks of the Elbe at the three historical bridges, Augustusbrücke, Albertbrücke and Blaues Wunder. All bridges in Dresden, except for Blaues Wunder, were destroyed by German troops shortly before the end of the war and rebuilt after the war. Today, the bridges can also be regarded as symbols of the connectedness of the urban community.
The performance stands for a reassessment of closeness and empathy that in times of the Corona pandemic preoccupies people all over the world.
KUNSTHAUS DRESDEN, GERMANY 5/2 - 24/5 2020
---
Performance with Rolling Angels, and exhibition on Life-boats
is part of
the 75-year commemoration for the bombing og Dresden, Germany,
on 13th of February 1945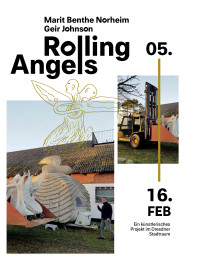 FROM THE PRESS RELEASE FROM KUNSTHAUS DRESDEN:
An Art Project by Kunsthaus Dresden with the Danish-Norwegian artist Marit Benthe Norheim and the Norwegian composer Geir Johnson
in the Urban Space of Dresden
If angels existed, what could they help us with today? Various mythologies and religions have angels, or guardian spirits, in common – Judaism, Islam, Christianity, and also Buddhism is familiar with them. As messengers and intermediaries, they continue to reflect people's worries about the future and the past. They are counterparts for our fears and worries in extremely distressful situations and stand for sorrow, but also for overcoming it. The angels of the Danish-Norwegian artist Marit Benthe Norheim mingle with humans, moving about on their rollers over the asphalt of our cities.
MARCH 2, 2020 - LECTURES, ARCATA, CALIFORNIA
---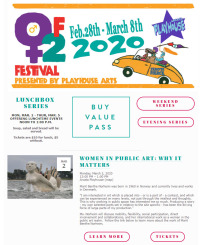 Benthe is invited to California to give a lecture at the Arcata Playhouse in Arcata.
Playhouse Arts produces the Fourth Annual 02F: Zero To Fierce Festival. This ten-day-long celebration of creative womxn around the world culminates on International Women's Day on Sunday, March 8th.
WOMEN IN PUBLIC ART: WHY IT MATTERS
Ms. Norheim will discuss mobility, flexibility, social participation, direct involvement and collaborations, and her international work as a woman in the public art realm.
EXHIBITION VEJLE, 23/6 - 1/9 2019
---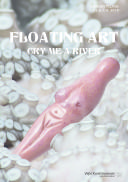 Floating Art 2019 - Cry Me a River
The opening of the floating art exhibition on Vejle Fjord again coincides with the midsummer celebration.
Brand new international works of art will surprise and engage visitors who are invited to rethink the framework for a better world. In various ways, this year's artists for Floating Art have been inspired by the science fiction genre. Science fiction is often about outer space and aliens, but many of the genre's characters are taken directly from the sea. Thus, both wet existences, aliens, polluted seas and the need for solidarity are all topics of the exhibition.The art that flows in and out of Vejle's veins will open the visitors' eyes to what we may not notice, and to what we close our eyes to in busy everyday life.
True to tradition, the exhibition opening is combined with midsummer celebrations at Vejle Marina, with bonfire, speeches and a BBQ - and this year it is possible to join a guided boat trip to all the works.​
This year, the subtitle is Cry Me a River - and yes, that title is indeed inspired by Justin Timberlake's big hit from 2002. Floating Art 2019 can be seen from June 23 to September.
The selected artists for Floating Art - Cry Me a River: Anu Ramdas, Denmark. Beatričė Mockevičiūtė, Lithuania. Ceylan Öztrük, Turkey. Frederik Worm, Denmark. Lewis Teague Wright, UK. Liu Shiyuan, China. Marit Benthe Norheim & Tonje Terese/MIRRORship, Norway. Mia Edelgart, Denmark. Tor Jonsson, Sweden.
Marit Benthe Norheim participates with Tonje Terese/MIRRORship with the work Heroine of Hope and Crying Skeletons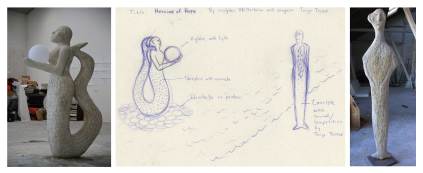 BOOK REVIEW, October 2018
---

REVIEW, A Shipload of Women's Memories
Published in the European Journal of Women's Studies, the most prominent European journal for gender research. Reviewed by Serbian researcher Zorana Antonijevic, University of Novi Sad, Serbia.
Extract from the review:
As in all memory work, the interaction between researchers and researched brings challenges in maintaining intimacy, openness and empathy in situations in which many experiences (migration, war and violence) are not usually shared. However, the life stories collected in the book aim to present not only the present situation of some of the women, such as 79-year-old asylum seeker Basma from Syria (pp. 64–66), but also to build understanding and open-mindedness between cultures in order to prevent future conflicts. Therefore, the book can serve as a learning tool for tolerance, inclusion and diversity in a world torn by violence, exclusion and differences
A Shipload of Women's Memories: Narratives across Borders is a remarkable and utstanding book, well researched, well written and accessible beyond the narrow circle of academics. I would strongly recommend it not only to students of social sciences or gender studies, feminists and visual artists but to anyone interested in learning about our societies and the ways in which diversity and dialogue can connect us in resisting intolerance, violence and war.
EXHIBITION IN CHINA 4/4 - 4/6 - 2018
---
From the 4. April to 4. June 2018, The exhibition "Two Stations" Nordic Contemporary Art Exhibition in Xiamen, i Kina. Benthe is participating with: LIFE-BOATS – A sailing sculptural installation in concrete by Marit Benthe Norheim. A film by Lars Hegndal, with music by Tonje Terese a.k.a. MIRRORship.
BOOK REVIEW, February 2018
---

Great BOOK REVIEW, A Shipload of Women's Memories
From Oxford University Press, migration studies, written by Kathy Davis, who is a highly recognized gender research journalist and editor of the European Journal of Women's Studies, the most recognized gender research magazine in Europe.
Extract from the review:
The book shows how traveling across borders can also be enriching as long as connections are maintained with families and cultures. More generally, the stories of the interviewed women indicate how mobility can promote an understanding of differences and help develop tolerance within cultures, more generally.
This book is a good illustration of what contemporary social theory on mobility might gain from a biographical perspective. We clearly need theoretical frameworks that attend to the ways migrants, often with great creativity, manage the apparent contradictions of belonging and not belonging, while finding ways to live viable lives 'in-between' cultures. And, finally, the addition of Norheim's reflections as an artist on the women's stories provides insight into the emotional dimension of belonging in ways that a straightforward sociological analysis cannot. She used her impressions of the interviewed women to create a figurehead that would capture the essence of their life story.
The book is, therefore, an example of how the use of imagination, empathy, and creativity necessary for producing an artwork that can enhance the narrative approach favored by biographical researchers. A Shipload of Women's Memories. Narratives across Borders is a 'must-read' for anyone interested in migration, mobility and displacement; gender and its intersections of age,class, ethnicity, and national belonging; and life-stories as methodology. It offers a memorable journey into the lives of some extraordinary women. And, last but not least, it will leave readers longing to see the Life-boats for themselves, as they continue on their voyages throughout Europe.
EXHIBITION AND BOOK LAUNCH, WOMEN'S MUSEUM
---
THE EXHIBITION CAN BE SEEN FROM 22/1 - 23/4 2017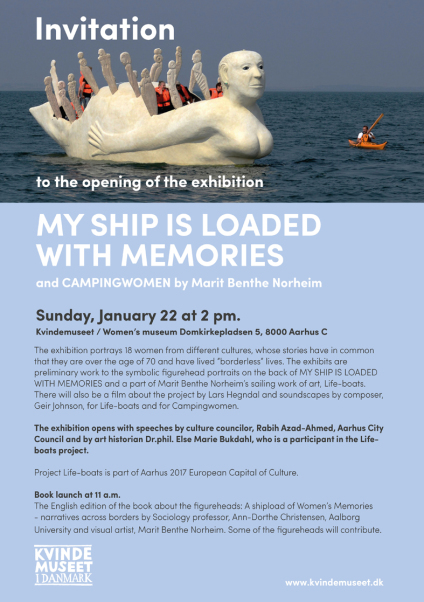 MY SHIP ARE LOADED WITH MEMORIES
EXHIBITION OPENING JANUARY 22, AT 2 PM.
The exhibition portrays 18 women whose stories have in common is that they are over 70 years and have lived 'borderless'. Preparatory to the symbolic galionsfigurportrætter on the back of My ship is loaded with memories is part of Marit Benthe Norheim sailing work of art Life-boats. There will also be film about the project by Lars Hegndal and soundscapes by composer Geir Johnson for Life-boats.The exhibition opens with speeches by Dr. Phil. art historian and 'instrumental' Else Marie Bukdahl and Alderman Rabih Azad-Ahmad, Aarhus City Council.Project Life-boats is part of Aarhus 2017 European Capital of Culture.
BOOK LAUNCH AT 11 PM.
In connection with the opening of the exhibition we will launch the English version of the book about figureheads: A Ship Load of Women's Memories. Narratives across Borders.
the sociology professor Ann-Dorte Christensen, Aalborg University and artist Marit Benthe Norheim.A Ship Load of Women's Memories. Narratives across Borders from Aalborg University PressThe book is based on 18 life stories as customs by women over the age of 70 with roots in 27 different Norden. Each story is analyseres as a unique account of individual erfarenheter with strength, pain and love. The stories are, at the same time, a source of knowledge about major events in society over the past decades where flight, migration and encounters mellom different cultures havebeen a condition of life for many.
BEGINNING, ART CENTRE SILKEBORG BAD
---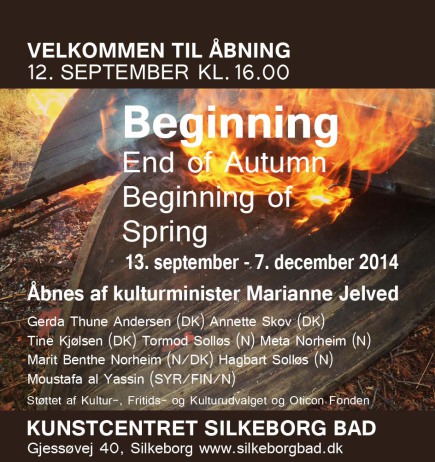 September 13 – December 7, 2014
BEGINNING
A group of Norwegian and Danish artists circle about the Syrian colleague, poet Moustafa al Yassin. The story is personal and universal. How do we maintain our identity and how can the faith in the future be retrieved after a fate of exile and separation from family? Will there be a spring, when winter is over?
Participants: Gerda Thune Andersen (DK), Annette Skov (DK), Tine Kjølsen (DK), Tormod Solløs (N), Meta Norheim (N), Marit Benthe Norheim (N / DK), Hagbart Solløs (N) and Moustafa al Yassin (SYR / FIN / N).
Read more about the exhibition
Speech by Danish Cultural minister Marianne Jelved at the Art Center Silkeborg Bad
EUROPEAN CAPITAL OF CULTURE AARHUS 2017, DENMARK
---
PRESS CONFERENCE: Aarhus presents major cultural flagship. Life-boats will
​be ambassadors for the European Capital of Culture Aarhus 2017 in Denmark and the rest of Europe.
RAINBOW BUNKERLOVE FESTIVAL 2014
---
Rainbow BunkerLove Festival 2014, d. 6. July in Hirtshals from 15.00-22.00.
Marit Benthe Norheim in collaboration with Sigrid Norheim Ørntoft and Lars Hegndal with the exhibition "Ruth" A work featuring sculpture, video and dance telling the story of Ruth, the daughter of a German policeman during WWII. Ruth is one of the figurerheads to "My ship is loaded with Memories" http://bunkerlove.com/hirtshals2014/
SCIENCE IN THE CITY FESTIVAL, COPENHAGEN 21-26 JUNE 2014
---
Campingwomen are in this year of Science in the City Festival in Copenhagen, where they are presented under the title: Experience and learning: The installation CampingWomen as a mobile ArtLab, Here they can be seen and experienced on the 21 June.
Science is… building bridges

Science in the City is a free science festival for families, students and everyone who is curious and can´t help wondering…


Under the main theme; Science building bridges, the Science in the City Festival aims to bring researchers, delegates and the general public together to share the news and the mysteries of science
LIFE-BOATS
---
- UNDER CONSTRUCTION
- A sailing sculptural installation in concrete
I am working towards creating three sculptures in concrete which will become functioning boats, shaped as female figures. They will be 12m in length and rise 3m over the surface of the water.
"Life-boats" will sail from Denmark, out onto the European canals, (including the Nordic ones) which naturally lead the ships through the heart of the European cities that are built up around the old waterways
The sculptural group, Life - boats will comprise three female boats, where the preliminary overriding theme will be woman in the three phases of life;
The Life-boats project is about meetings – about exchange – about receiving foreign expressions – about daring to move into unknown territory and opening up into "intimate spheres".
The first sculptural ship "My ship is loaded with Longing" is completed and has been moved out of the studio, in order to make room for the next sculptural ship "My ship is loaded with Life" in the studio. This process is started and the skeleton is almost finished and ready for casting.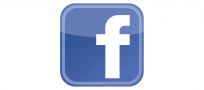 Campingwomen wins the artbeat award of 2014
A DANISH DISSEMINATION AND CULTURE AWARD
The Artbeat award is an annual award, which is presented to a person or a project in the cultural life that has distinguished itself by combining the artistic innovation with the forward-thinking dissemination of art
PARTNERSHIP FOR CHANGE, OSLO 14-15 May 2014
---
Marit Benthe Norheim participated in the panel seminar "The need for Global Human Warming" And made a presentation with the title: . "Life-Boats"- international sailing social participatory art project
Background and motivation behind PFC
PfC 2014 aims to provide insight and inspiration for social innovation. We believe in sharing and learning from others. The PfC Conference 2014 presents efficient methods, examples of best practice and innovative projects. We aim to show how everyone can contribute towards the World We Want, by acting responsibly to secure a better climate and empower the positive forces of society. The program targets businesses, investors and entrepreneurs as well as NGOs, government, academia and individuals.