VIKTORIA 2012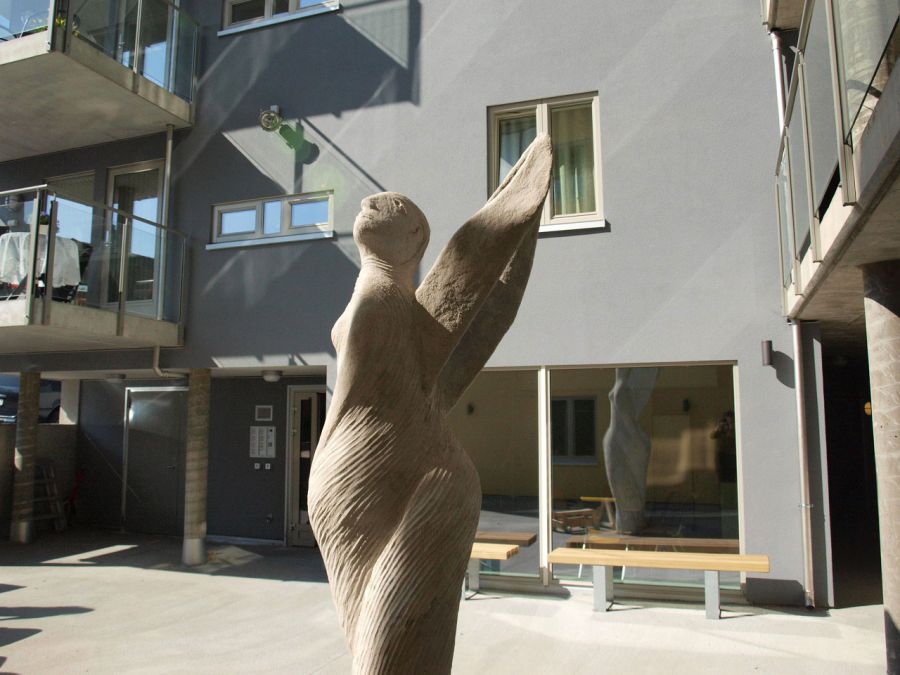 Viktoriagården's courtyard in front of the main entrance to Hjellbrygga, Skien, Norway.
I wanted to create a guardian figure which naturally used the symbol of Victoria - a figure which is both a human being as well as an angel. It had to be a freestanding sculpture which related to the movement in the courtyard's "chute- and tunnel-like" space. The figure stretches toward the light and the heavens, in a "corkscrew" movement. The shapes of the wings are sharp, a bit like a weapon, but also like a sprouting plant.
The Roman goddess of victory, Victoria, has wings much like the Greek god Nike. These goddesses symbolise both speed as well as strength and victory. The wings are attributes of healthy messenger gods and symbolise better communicative abilities between the gods and people. The winged creatures are used in all cultures and their respective religions. Being freed from gravity must be the ultimate liberation/victory? Freed and protected.
VIKTORIA - press for large photos